Landscape Maintenance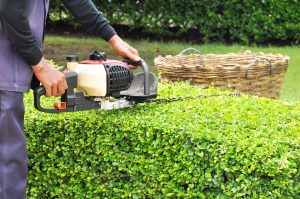 Landscaping is easily one of the most difficult tasks when it comes to installing and maintaining your property. Knowing how to create designs that are both functionally sound and aesthetically pleasing is just as much an art as it is a science. Touchdown specializes in efficient landscape maintenance. We are always available to assess the condition of your property and perform the necessary tasks involved in keeping your yard up-to-date.
Much of your property value relies on your yard's quality of landscaping. Making sure it is maintained, and if necessary improved upon, is a great way of increasing your property value. Our workers are adept at making your yard look and function perfectly according to its unique location and make up, and we also know how to make improvements on already existing property landscaping if desired.
Our services include:
Lawn Care
Landscaping
Landscape Maintenance
Hedge Trimming
Mulch Installation
Gutter Cleaning
And More!
Mulch Installation
We can spread mulch over the surface of your soil to improve your plant's growth. Our mulching service helps maintain the moisture in your garden, prevents the growth of weeds, and stabilizes soil temperature. Not only that, but our mulch helps prevent the spread of soil-born diseases. As our mulch begins to decompose, it enhances the fertility of your soil and in turn enhances the health and beauty of your plants.
Hedge Trimming
Over time, bushes, shrubs, and hedges can become overgrown. This is bad for a number of reasons, namely:
Overgrown Bushes, Shrubs, and Hedges can be unhealthy for the plants themselves and lead to dead and misshapen areas.
Untrimmed Hedges often involve loose or dead branches, which can fall off and create an unsightly mess.
Bushes & Shrubs left to grow out of control, destroys the look of your lawn, and negatively impacts your home's curb appeal.
Our Hedge Trimming services will not only make your plants more aesthetically appealing, they'll also provide a greater level of health for your plants. Your yard is constantly growing, and over time your property's design will begin to break down. All of this is inevitable, and it is why we have dedicated ourselves to excellent landscape maintenance. We are available to mow, edge, and trim your lawn, and we are dedicated to leaving the perfect cut, every time. When it comes to your lawn, we pay attention to detail. We also use safe and effective ways of mulching and hedge trimming, as well as take all of the necessary steps to improve upon the quality of your landscape. Trimming and pruning are also important factors in maintaining the health and appearance of your yard's plant life. And finally, our staff is prepared to clean your rain gutters to ensure the proper flow of water, preventing damage to your house and yard.
Discuss your landscape maintenance needs with us today and receive a Free Estimate!