Gutter Cleaning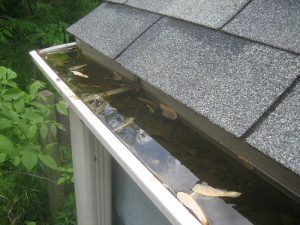 There are a lot of gutter companies that offer gutter cleaning services but that does not mean they are qualified to do the work. It can be dangerous trying to do it yourself, and besides, it's just not a very fun way to spend a Saturday afternoon. If you are looking for a professional rain gutter cleaning service, please remember, that not all service providers are the same.
Professional Gutter Cleaning is More Than Cleaning Alone
A professional gutter cleaning company will inspect your gutters at the same time as cleaning, and notify you if they see any problems with the gutters that need to be fixed or replaced. Inexperienced gutter cleaning service providers will often send untrained laborers, using the wrong equipment. Using a leaf blower just won't cut it, they don't deep clean and simply leave a big mess on your lawn. A professional cleaning requires some hands-on cleaning by trained technicians that can determine if your gutters are operating properly once the cleaning is finished.
The Bottom Line in Gutter Cleaning
The bottom line is that you should always hire an established gutter cleaning company that employs trained technicians using the proper equipment – you'll end up with a much better result. Touchdown provides excellent gutter cleaning services backed by years of industry experience. We take pride in our customer service and work to not only meet but exceed your expectations.
If your searching for the best gutter cleaning service, search no more, give us a call today for your free estimate and talk with your local gutter professionals.